It was a pleasure to photograph for architectural firm Purcell, an architectural practice specialising in heritage and conservation.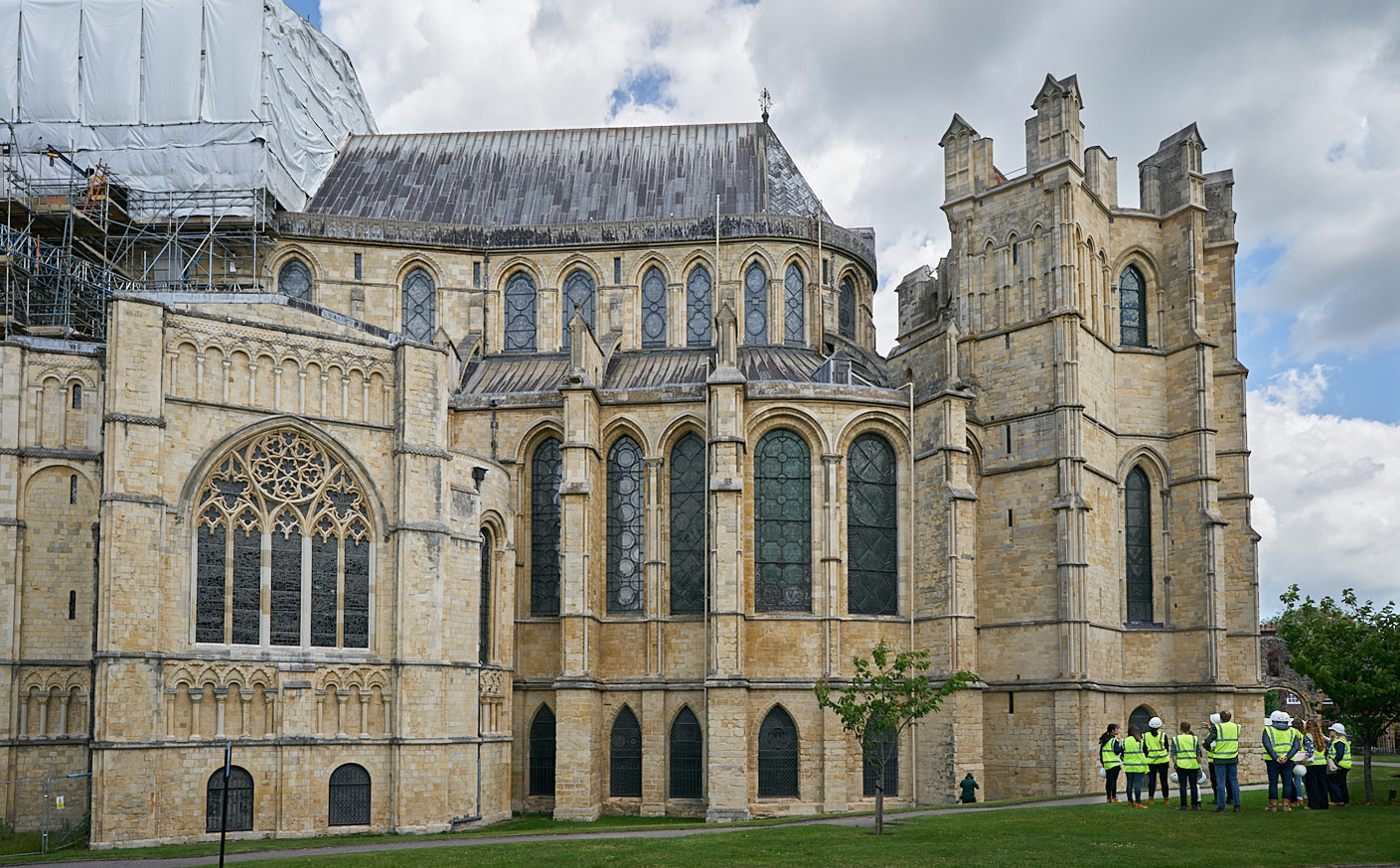 Purcell run an annual residential course which provides focused training on approaches to assessing and conserving historic buildings.
THE BRIEF
The brief was, in short, to photograph students and tutors/practitioners as they went through the Cathedral learning about and describing various aspects of conservation. We walked around inside the Cathedral roof, the main interior and the workshop which specialises in window conservation.
PHOTOGRAPHIC CHALLENGES
This was by far one of the most contrasty (and dark) venues I've photographed. What's more, using flash was not really an option given the intimate atmosphere and educational nature of the talks, where people were concentrating. Flash is also not appropriate for certain venues because it can ruin the atmosphere if not done correctly, and sometimes it's just not possible to bounce flash in the room properly given the conditions.
Luckily I have what is probably the best cameras available for low light events, so we got some nice shots regardless!
Canterbury happens to be the town where I grew up, so it was very interesting going to work in the morning as an adult, having left at the age of 19. The town appears to have shrunk but the Cathedral is as big as it's ever been! Thanks so much to Purcell for allowing me to visit. Shortly after photographing for Purcell, I was straight on the train to Sotheby's in Mayfair to photograph an event over there, so it was a super busy and interesting day. If I get the time I'll be sure to do a blog post on Sotheby's, as I photographed dozens of their talks over the Queen's Jubilee.