Corporate party at Sunborn London Yacht Hotel
It was a pleasure to photograph for Cloudshift at their celebratory event at the Sunborn Yacht Hotel, in The Royal Docks, around Canning Town.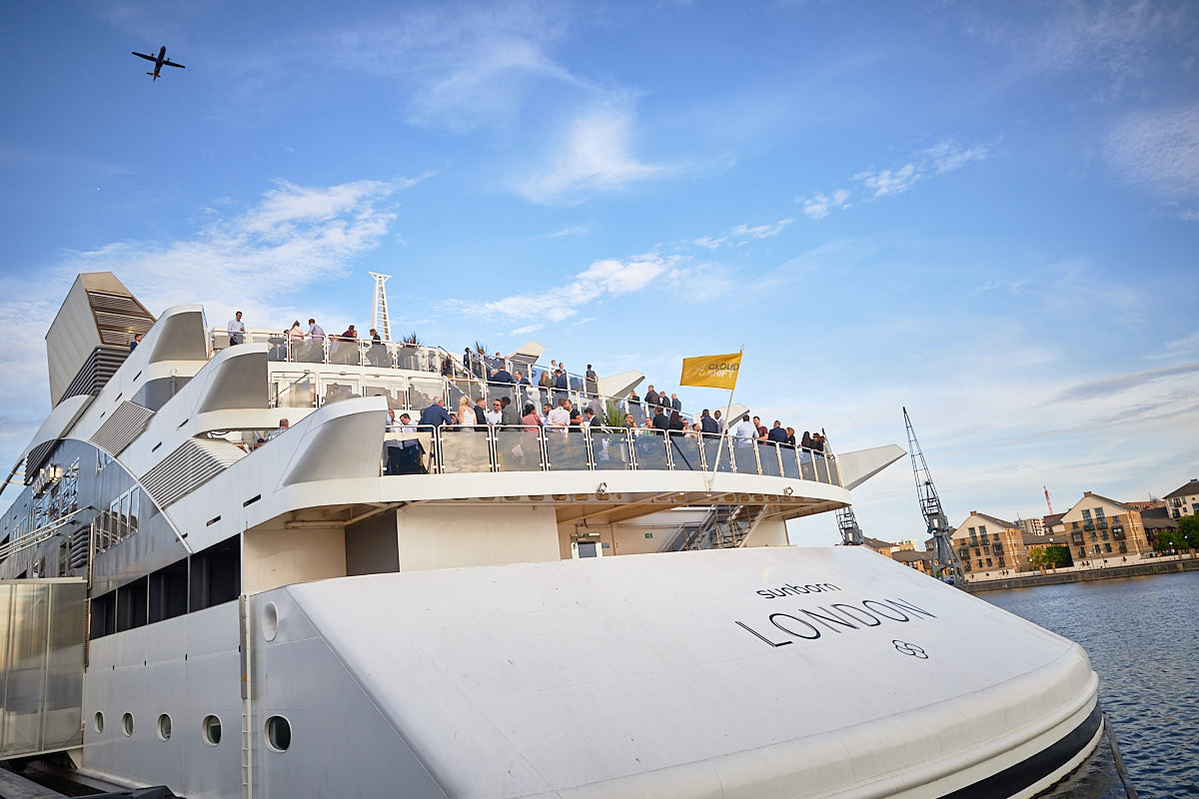 The sun was out, drinks were flowing and it was an all-round success following their earlier exhibit at Excel that day.

JAMES FABULOUS
James Fabulous was there, entertaining the crowd…
He's a mentalist and magician (a mentalist is someone who messes with your head over doing "simple" card tricks, Derren Brown style). Here's his Instagram: https://www.instagram.com/jamesfabulous/?hl=en and here's a YouTube video of him doing his thing: https://www.youtube.com/watch?v=wwKzGxO7i3o&feature=youtu.be
WAS HE ANY GOOD?
Yes, he was blowing minds left right and centre! He can work the crowd while also letting people get on with socialising, which is a real art in itself, so I admire his talents. I'd honestly recommend him for any corporate event. I've seen a lot of entertainers at corporate events and I must say he stood out as a particularly good one.
PHOTOGRAPHIC CHALLENGES
Believe it or not, direct sun is not an event photographer's best friend - we prefer bright daylight with plenty of clouds, if we get a choice on the matter! Fortunately I had a bit of time to carefully edit and tweak the images from the day to help with flare and other technical camera related things, and I'm happy with how the images came out.
Another challenge we often face is certainly not an issue for the events managers - people enjoying themselves in a nicely crowded party environment. Generally it's nice to get a bit of distance between the camera and the subject, but that's not always possible. I used my little Fuji camera quite a lot for this event so I could hang out with the crowd without having my big camera lens intruding on their conversations. It's a great little camera for all sorts of situations, but rather specialist as it doesn't zoom or anything like that.
DID THEY LIKE THE IMAGES?
I had a phone call a couple of weeks later to say how much they loved the pictures, and have booked me to photograph their golfing day too! So I think that's a yes.