Sandi Toksvig photographed by Josh Caius for BBC Radio/Hand In Hand International Appeal
It was an honour to meet Sandi Toksvig briefly for a mini photoshoot at BBC Broadcasting House, in one of their older studios, for a Radio Appeal to boost recognition and funds for the charity Hand In Hand International.
The brief was to keep the images literally light, lighthearted and enough space for text to be added on the left side of the photo.
Sandi is as fantastic and effortlessly witty in real life as she appears on TV. We had less than five minutes to set up the lighting (in a very dark, yellow-lit old studio) and get about 12 different shots. With Sandi we managed it in 3!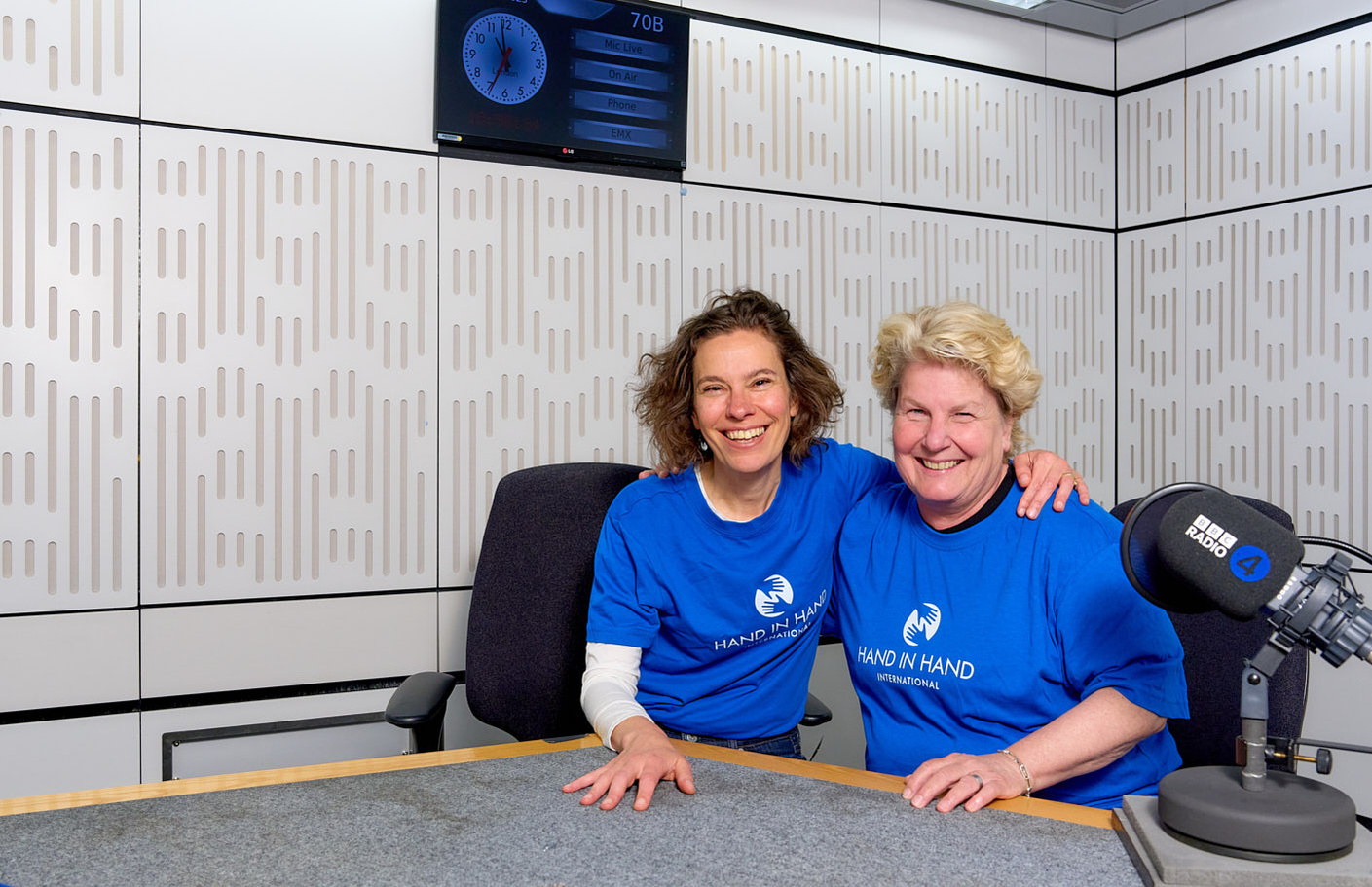 Hand In Hand International (HiH) is a great charity doing important things, and the staff are really passionate.
"In Kenya, Tanzania, India and Afghanistan we teach women the skills they need to earn a living – running their own businesses on their own terms, so their families don't have to live in poverty". HiH
Thanks to Jen Glyn, Dorothea Arndt and Ann Dickinson at HiH for the correspondence and help on the day which made it all go so smoothly.